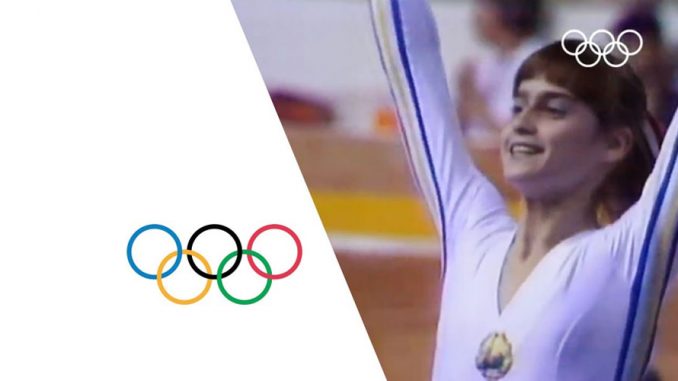 In an event celebrating unparalleled spirit, enthusiasm, teamwork, joy and displays of remarkable courage and skill, coupled with sporting values, Los Angeles will host the 2015 Special Olympics from July 25 through August 2, 2015, bringing together tens of thousands of athletes, officials, volunteers and spectators from around the globe. One of those involved in the celebration will be Olympic heroine and gymnastics legend Nadia Comaneci. Her thoughts are below.
– In 1976 I made history by scoring the first-ever perfect 10 in gymnastics at the Montreal Olympic Games. That moment profoundly changed my life. It was an incredibly proud moment for me, my team, my family and my home country of Romania.
On July 25, 7,000 athletes with intellectual disabilities will walk in the parade of nations at the Los Angeles Memorial Coliseum, the site of the 1932 and 1984 Olympic Games to represent their country with the same pride and the same determination as I did. First Lady Michelle Obama will attend the Opening Ceremony to show her admiration and respect for Special Olympics athletes. It will mark the start of the Special Olympics World Summer Games which run until August 2. 177 nations will be represented in what will be the largest sports and humanitarian event in the world this year and one of the most inspirational events I will have the privilege of attending. That feeling of honour, anticipation and excitement is the same for any athlete ahead of competition. The 7,000 Special Olympics athletes, competing in LA will be no different.
The only difference is that many of these Special Olympics athletes were told that they would never amount to anything and their families were encouraged to institutionalize them. Their victory is not only the result of the same hard work that all athletes put in, but also the courage to overcome obstacles many athletes do not face and redefine what is possible.
For more than thirty years, my husband Bart Conner, who is a 1984 Olympic gold medalist in gymnastics and I have been proud to volunteer for Special Olympics as Board Members and coaches. It is an organization dear to our hearts. We are privileged to use our experience and talent as athletes to help others become the best athletes that they can become, so we are immensely honoured to be involved with Special Olympics.
The Special Olympics athletes' oath is 'Let me win, but if I cannot win let me brave in the attempt'. The athletes of Special Olympics demonstrate bravery, discipline, talent and sportsmanship in a display that epitomises the power of sport to change lives, families and communities. The inherent drive in me to be the best during my sporting career is in all the Special Olympics athletes that I have met around the world. The motivation behind them is the same motivation I remember in myself in 1976 and 1980 when I represented my country — to compete with honour and pride and be the best that I can be.
Athletes have the capacity to inspire, not just individuals but whole nations, to think about and act more positively towards inclusion, acceptance and social justice. People with intellectual disabilities are still largely excluded from mainstream discussions about sport and the broad scale political and social discussions around health. There is increased attention on the importance of sport as a way of life but there is a challenge for athletes with intellectual disabilities to be included. For nearly fifty years, Special Olympics has been challenging and changing the status quo.
The World Summer Games will showcase the talents of Special Olympics athletes in a way that will be unforgettable and inspirational for those present in the stadiums and venues or those watching at home on television. Year in year out, I meet people whose lives have been profoundly changed by Special Olympics, not just the athletes and their families but the communities that host them and volunteers that support them. The Special Olympics spirit moves everyone it touches to work for a more inclusive world.
This was the dream of the late Eunice Kennedy Shriver, the extraordinary woman who started Special Olympics in 1968. I had the privilege of working with Mrs. Shriver on many occasions before her death in 2009. Her bold actions and visionary legacy deserve to be celebrated as we build up to the Los Angeles World Summer Games.
There is no doubt I experienced ultimate highs in my sporting career of which I am immensely proud, but those highs share equal value with the feelings I experience when I see a Special Olympics athlete cross that finish line, complete a difficult routine or score a goal that they once thought impossible. I am asking you wherever you live in the world to please support the Special Olympics World Summer Games and the Special Olympics athletes representing your country for they too are making history.