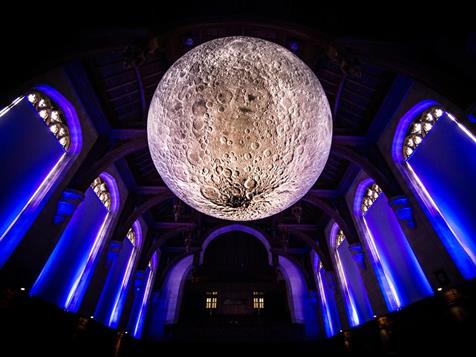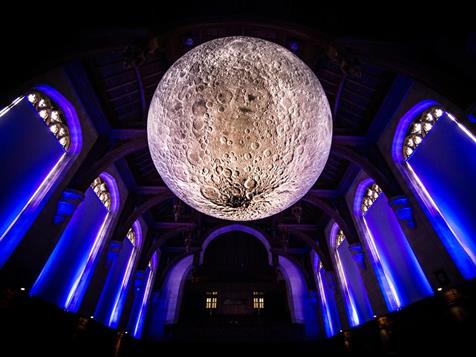 A contemporary dance program including Queensland companies Dancenorth and The Farm; live music by Yothu Yindi and The Treaty Project; acclaimed UK theatremakers Punchdrunk's immersive children's work, The Lost Lending Library, and a range of international artists will perform as part of the Gold Coast 2018 Commonwealth Games (GC2018).
Other program highlights include the family friendly Trade Winds, a collaboration between Queensland dance-theatre company Polytoxic and visual artist Samuel Tupou; RITE, a new work from Circa inspired by The Rite of Spring; the Australian premiere of Holoscenes, an underwater performance set in an enormous flooding tank; and a range of live music performances, including local artist Amy Shark, British-Indian performer Susheela Raman, electronic musician and performance artist Peaches, and Ghanian hip hop artist M.anifest.
The festival program also features an array of Aboriginal and Torres Strait Islander works including contemporary fashion performance, Intertwined; Richard Bell's tent installation, Embassy, and Weaving Water Stories curated by Freya Carmichael.
Gold Coast 2018 Commonwealth Games Corporation (GOLDOC) will deliver Festival 2018 Gold Coast with the support of the Queensland Government and the City of Gold Coast to ensure the best of local talent is showcased on the international stage.
The festival runs for 12 days from 4-15 April, and includes free entertainment, roaming performances, and more than 1,000 arts and cultural experiences across a wide range of artforms.
Though focused on the Gold Coast, Festival 2018 also features events in other parts of the state said Queensland's Minister for the Arts, the Honourable Leeanne Enoch.
'Festival 2018 will be exciting, intriguing and inspiring, with the program featuring more than 3500 performers delivering over 500 events on the Gold Coast, in Cairns, Townsville and Brisbane,' she said.
'Over 12 days, Festival 2018 will create a palpable energy in Queensland which will leave a positive legacy for our arts and culture sector.'
THE CURATORIAL APPROACH
The festival program has been curated by Co-Creative Directors Kate Fell and Yaron Lifschitz from Brisbane circus company Circa, together with Louise Bezzina, Artistic Director of Bleach* Festival.
'A festival is a chance to create a new world – one that builds on the values and aspirations of your existing world but also addresses its challenges, redresses its inequalities and extends its triumphs,' said Lifschitz.
'We programmed Festival 2018 Gold Coast based on three themes: Encounters, in which we meet the world, Change, in which we effect positive change in the world and Aspire, in which we uplift and transform ourselves and those around us,' he said, adding that the program includes 35 world premieres and 15 Australian premieres.
Fell said, 'The world of Festival 2018 Gold Coast is a place for everyone – for the young and the old, for the community and the arts aficionado. We're excited to share local, national and international talent with the Gold Coast community.'
Bleach* Festival Artistic Director Louise Bezzina said her festival was proud to present over 20 works as part of Festival 2018 Gold Coast.
'It's the culmination of our development of our local artists and cultural scene,' she said. 'Festival 2018 Gold Coast is a once-in-a-lifetime opportunity for artists and audiences alike. I invite everyone to experience the new and exciting Gold Coast of contemporary culture.'
Bleach* highlights include the world premiere outdoor music concert The Spirit of Churaki, inspired by the true story of the Gold Coast's first surf life saver, featuring musical direction by Brian Ritchie (The Violent Femmes, MONA FOMA) and cultural collaborator Kyle Slabb, and set to visuals by artist Vernon Ah Kee; the boundary-pushing living room performance Home Visit Australia by Berlin's Rimini Protokoll; and the return of two celebrated works by the Gold Coast's internationally acclaimed contemporary dance company, The Farm, TIDE and The Ninth Wave.
More than 1,440 artists from 50 countries will participate in the Festival 2018 program, with events focused around two main festival sites in Surfers Paradise and Broadbeach.
Roving performances, interactive art installations and live outdoor performances will extend the festival's footprint.
A long-lasting legacy will be the professional development experiences Festival 2018 has provided for the arts community with world-class participation, engagement and collaboration opportunities.
Festival 2018 Gold Coast runs from 4-15 April in conjunction with the XXI Commonwealth Games. Visit www.gc2018.com/festival2018 for full program details.