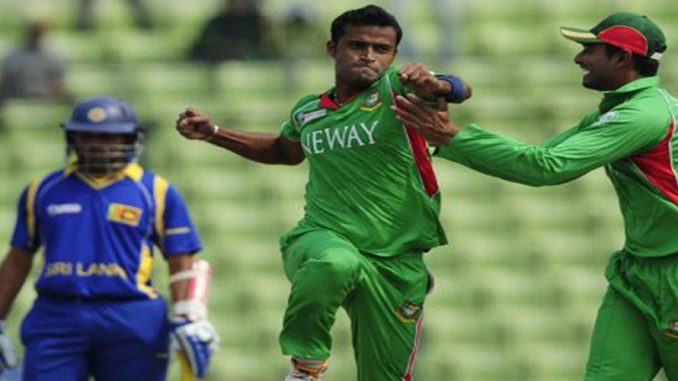 When Sri Lanka lost to Bangladesh in the Asia Cup on Tuesday, was the defeat due to poor performance on the field or was there more than that meets the eye? Sri Lanka, one of the world's cricketing powerhouses, fell to Bangladesh by five wickets at the Sher-e-Bangla National Stadium on Tuesday night.
This defeat for the Islanders had a huge impact on India's chances in the tournament. The loss for Sri Lanka meant India had to pack their backs and head home. Bangladesh qualified for the final at the expense of India. Did politics play in a part in Sri Lanka's defeat on Tuesday night in Mirpur?
This question arises as Indian Prime Minister Manmohan Singh, on Monday said the country was "inclined" to vote in favour of a US-sponsored resolution against Sri Lanka at the 19th session of UN Human Rights Council (UNHRC) in Geneva.
This session will be held later this week and this decision by India has not gone done well with Sri Lanka. The Sri Lankan media, on Tuesday, was upset with India's stand. They called it a "body blow" for their nation. "As regards the issue of a draft resolution initiated by the US at the on-going 19th session of the UNHRC, we do not yet have the final text of the resolution. However, I may assure the House that we are inclined to vote in favour of a resolution. That, we hope, will advance our objective, namely, the achievement of the future for the Tamil community in Sri Lanka that is marked by equality, dignity, justice and self-respect," Manmohan Singh said on Monday.
In this background, was the Sri Lankan cricket team instructed by their President Mahinda Rajapaksa to deliberately lose this match on Tuesday so that it hampers India's chances of making the final? The team's performance leads to such suspicion as Sri Lankan batsmen faltered on a good batting strip at the Sher-e-Bangla National Stadium. They were bowled out for 232 runs.
Politics should not mix with sports. And if Sri Lanka lost to put India out of the Asia Cup on purpose, then the Sri Lankan cricket team was definitely not playing in the right spirit.
OneIndia News